Attention: Entrepreneurs, Business Owners and Creatives!
Create a
'Pipeline of Leads'

With The Lead Generation System You've

Always Wanted.

.. One You Can Be Proud Of!.
Dear Fellow Entrepreneur - I'd like to ask you 3 questions...
Here's my first question:
Have you been struggling with Lead Generation?
Here's my second question:
Do you sometimes feel like digital marketing has somehow passed you by to. degree and now you're left playing catch up?
•Trying to understand how to create that 'client getting machine'
so many people talk about.
•You know, the machine that brings you qualified prospects to
your inbox without you having to constantly spend, spend, spend, battling for business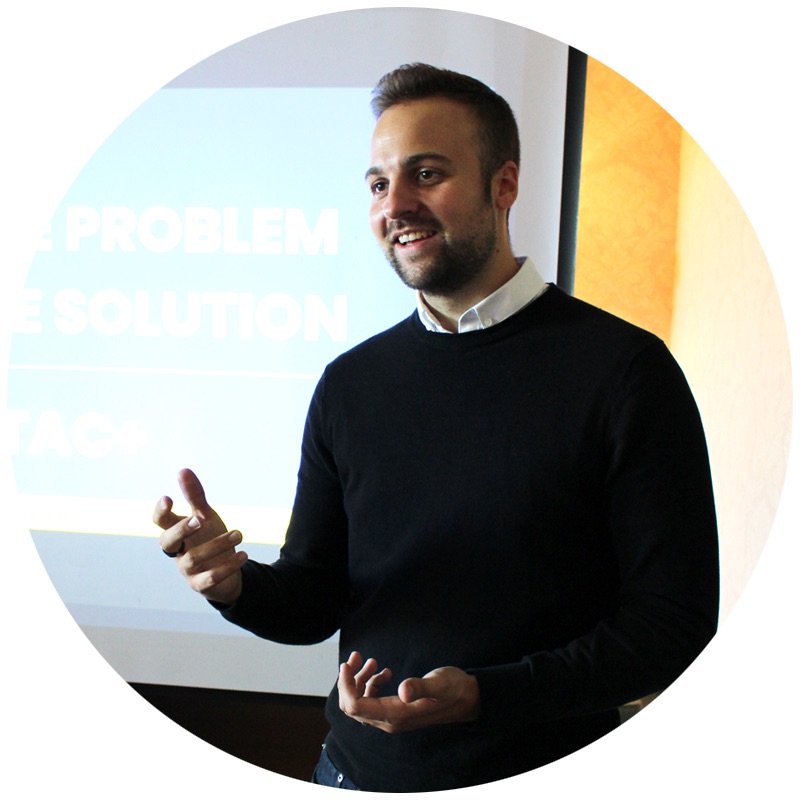 Here's my third question:
Has your business often 'run on referrals' (which has served you well in the past) but isn't quite working as well as it did and leave you with 'the gap'?
The gap between where you are now and where you know you know you deserve to be - based on the value you bring to your clients
The gap between the hours you currently spend working and the hours you wish you could use in the other important areas of your life
The gap between how much money make today and the amount of money you know you could be earning...
Now, I know this can be true because of the countless conversations I've had with clients, friends, and family.
I know when we can solve the Lead Generation aspect of any business we can be living more of the life we want to live
Hear this - that so many clients have told me:
"When I have a conversation with the right person, I can do business with them, help them get the outcomes they want - and as a result get paid"
Does this comment resonate with you?
So, that's exactly why I've created this programme:
If you want the exact processes for writing engaging copy - this is for you
If you want to understand the psychology behind webpage design and how anyone can enjoy high-converting sales pages - this is for you
if you want to create for yourself those sometimes elusive sales funnels that brings you highly targeted, well qualified and engaged prospects ready to have a meaningful conversation with you - this is for you
If you want learn how to use and implement the 10 Part Accelerator sequence we used to boost our business by 60% in recent turbulent times - then this is for you
The
Lead Generation Breakthrough program
Over 3 x 1.5 hour sessions the Lead generation Breakthrough program gives you "The Words, Phrases, Methods, Formulas & Sources to be able to get a stream of leads for your business!
All steps of the customer journey
​Where to find your audience,
​How to engage with them
​How to write client-attracting lead magnets
​How to create conversion-focused sales pages
​And there's even more - it's so important…
​How to write emails that get opened, get read and the links get clicked to bring these potential clients directly to you
Now when I help my private clients with 'hands-on' Lead Generation fees start from £2,995+VAT
Now - if you you'd like a 'done for you' service then please send our team a message to the address here: Email: [email protected]
Then I'll have a private conversation with you.
Now, here's what will surprise you:
So you can join me on Lead Generation Breakthrough, I've decided to offer it to you at a 'no brainer' price:
JUST ONE PAYMENT!
$97
Instant Access
And - to make sure there's no risk to you:
If after 14 Days - if you feel you haven't received in value - at least 10 times your ticket price - you can ask for a full refund of your entire payment - no fuss or messing around.
In fact, even if after you have watched all 3 sessions - if you feel like it wasn't worth the 10 times the money you paid (at the very least). You can ask for a full refund - which you'll receive no questions or fuss.
Now, that's as fair as I can be - isn't it?
Here's what to do now:
Your next step: Click the big green button that says: Yes Dave, count me in
That will take you to the web page where you can decide which payment option is right for you.
I am so excited to share all of these tried and tested and proven ideas with you to help you enjoy the results of your very own 'client getting machine' - more leads - more clients - more money - and of course - more fun!
See you there.
Dave thomson
"The UK's Most Prolific Information Product Creator"
PS: If you feel as if your business is missing the essential element of digital marketing, I urge you to grasp this opportunity with both hands. There are so many businesses out there who are making the digital world work for them, my final is question is this: "If they can do it, why can't you?"
JUST ONE PAYMENT
$97
Instant Access